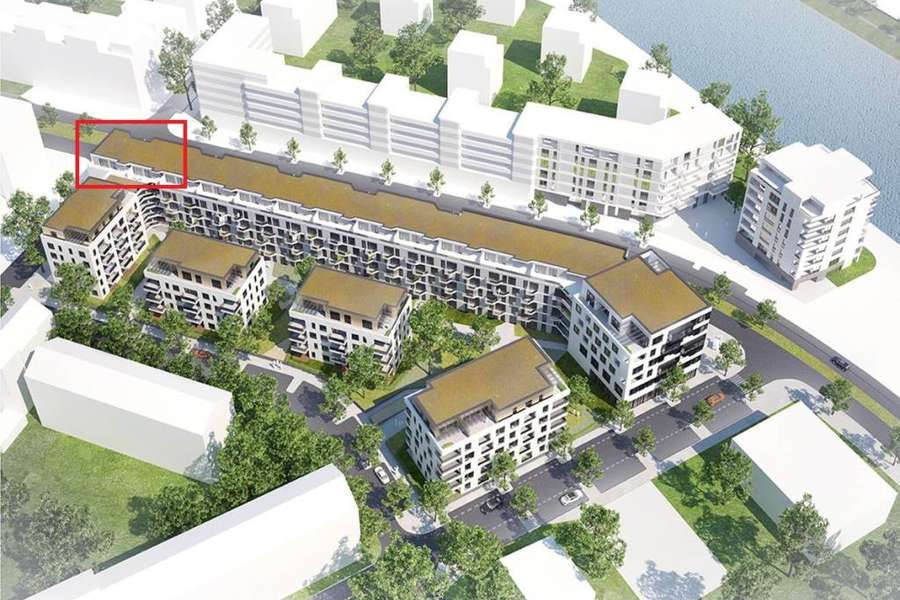 LUV: Hochwertige Bürofläche in Rheinnähe!
---
monatl. Miete pro m²
15,00 EUR
Büro/Praxisfläche
187,15 m2
---
---
---
Brand new year of construction:
Number of garage / parking space:
---
Die zu vermietende Bürofläche befindet sich im EG des Neubauprojekts LUV und erstreckt sich auf 187,15 m². Die große Schaufensterfront trägt unmittelbar zur Lichtdurchflutung des Raumes bei. Mieterwünsche können nach Absprache umgesetzt werden.
---
Ludwigshafen am Rhein ist die zweitgrößte Stadt im Wirtschaftsraum der Metropolregion Rhein-Neckar und Standort vieler internationaler Konzerne, wie BASF und AbbVie. Die hervorragende Nah- und Fernverkehrsanbindung, sowie das ÖPNV-Drehkreuz am Berliner Platz bieten eine ideale Infrastruktur. Vor Ort befinden sich Nahversorger und Geschäfte des täglichen Bedarfs, sowie Schulen, Kindergärten und Arztpraxen. Die Innenstadt ist fußläufig in wenigen Minuten erreichbar. Vor dem Gebäude ist eine Halterstelle des ÖPNVs vorzufinden. Zahlreiche Naherholungsmöglichkeiten, wie z.B. die Parkinsel, auf der jährlich die Ludwigshafener Filmfestspiele stattfinden oder die neu gestaltete Rheinuferpromenade mit Grünflächen und Spiel- /Sportmöglichkeiten befinden sich ebenfalls in unmittelbarer Umgebung.
---
---
---
Back to overview