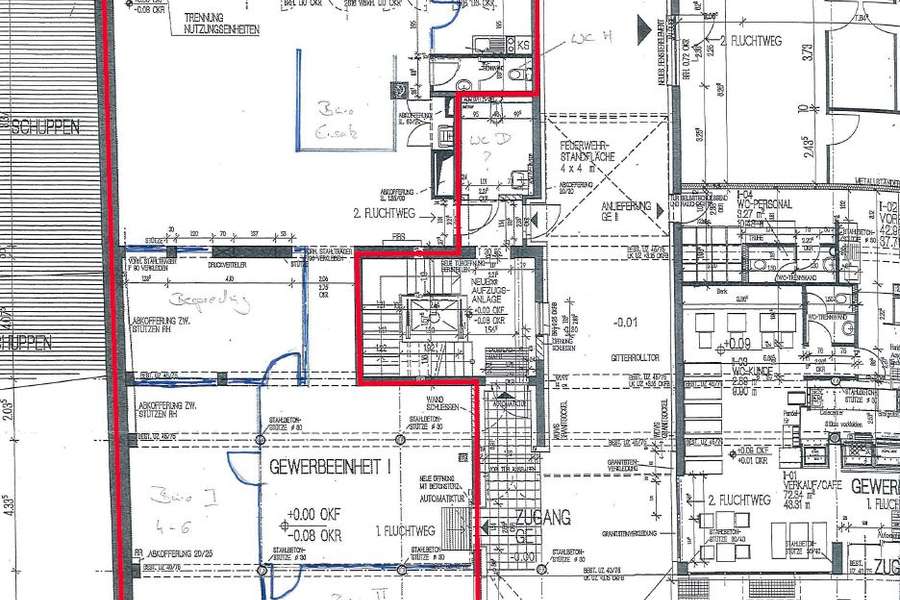 DIRINGER &SCHEIDEL // Ladeneinheit mit großer Schaufensterfront im Stadtteilzentrum MA-Neckarau
---
monatl. Miete pro m²
16,00 EUR
Büro/Praxisfläche
235,00 m2
---
---
---
Brand new year of construction:
Number of garage / parking space:
---
Die Fläche befindet sich in einem gut frequentierten Ärzte- und Geschäftshaus in der Friedrichstraße in MA-Neckarau. Es befinden sich diverse Ärzte, Büros und ein Bäcker im Gebäude. Die Mieteinheit zeichnet sich durch Ihre Großzügigkeit und eine hohe Flexibilität aufgrund einer geringen Stützenanzahl aus. Besonders hervorzuheben ist die große Schaufensterfläche zur Rheingoldstraße in MA-Neckarau. Im Hinterhof stehen mehrere oberirdische Stellplätze sowie eine Tiefgarage zur Verfügung. Mit unserer hauseigenen Baufirma bieten wir Ihnen einen sehr hohen Ausbaustandard und können aufIhre individuellen Wünsche optimal eingehen.
---
Mannheim ist mit ca. 310.000 Einwohnern das wirtschaftliche und kulturelle Zentrum der Metropolregion Rhein-Neckar und gilt als der wichtigste Verkehrsknotenpunkt zwischen Frankfurt am Main und Stuttgart. Als Wissenschaftsstandort verfügt die Stadt Mannheim über eine der renommiertesten Universitäten und zählt als bedeutender Wirtschaftsstandort im Bereich der Elektro-, Maschinenbau- und chemischen Industrie. Das Objekt befindet sich im Stadtteilzentrum von Mannheim-Neckarau inmitten von Bäckern, Ärzten, Apotheken und allen Geschäften des täglichen Bedarfs. Eine hervorragende Sichtbarkeit in frequentierter Lage ist gegeben. Zudem ist der Personennahverkehr in unmittelbarer Nähe (Straßenbahn, Bus und Zug).
---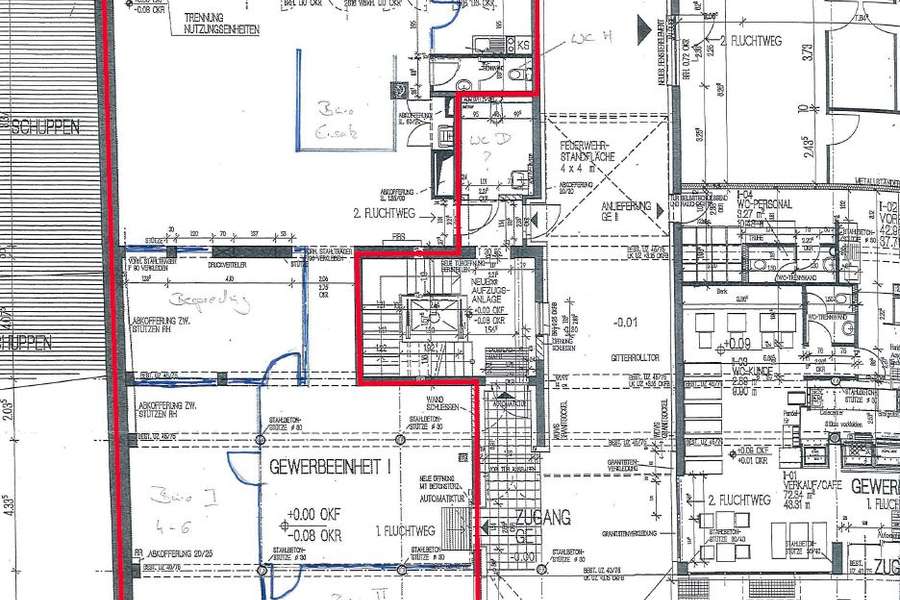 ---
---
---
Back to overview