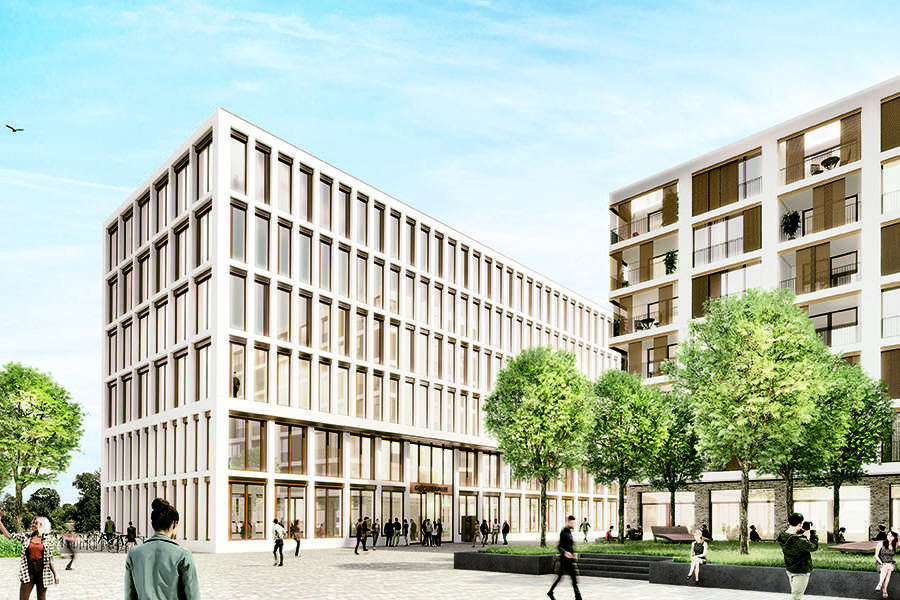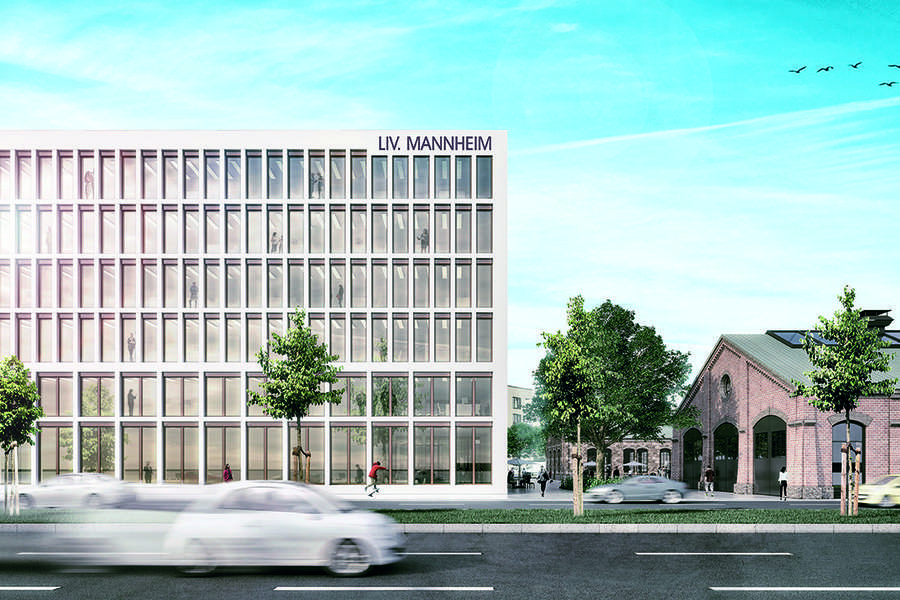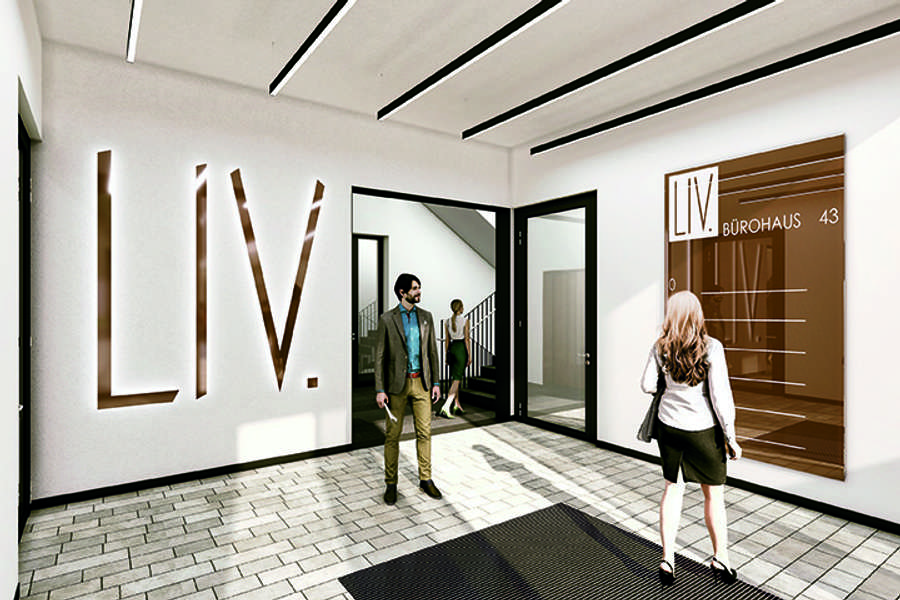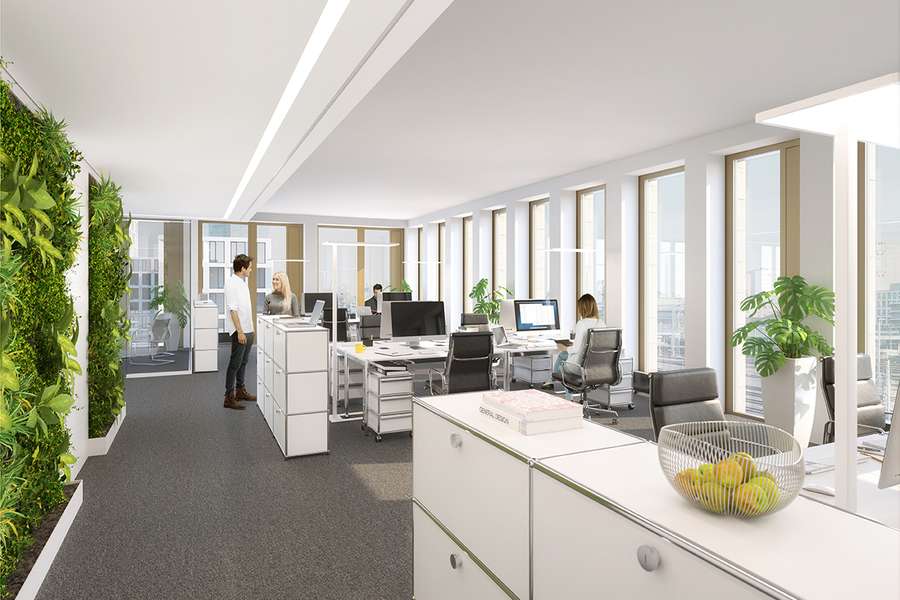 DIRINGER &SCHEIDEL // Projekt "LIV"im Glückstein-Quartier - provisionsfrei
---
monatl. Miete pro m²
19,00 EUR
Büro/Praxisfläche
680,00 m2
Cellar
Elevator
No commission
---
---
---
Brand new year of construction:
Number of garage / parking space:
---
Das Bürohaus "LIV" mit seiner zeitlos eleganten Fassade liegt inmitten von Mannheims neuestem Stadtquartier am Tor zum Lindenhof.Der 6-geschossige L-förmige Baukörper ist dank seinem Ausbauachsraster von 1,35 m ein hoch flexibles und modernes Bürogebäude. Eine effiziente Erschließung wird durch zwei sich zum Vorplatz öffnende Eingangssituationen geschaffen, während in den Obergeschossen eine schnelle Zugänglichkeit in die Mietfläche gewährleistet wird. Auch dank der objekteigenen Tiefgarage und einer unmittelbar vor dem Grundstück geplanten S-Bahn-Haltestelle wird Mitarbeitern und Besuchern ein schneller Zugang zum Gebäude ermöglicht.Die Angebotene Mietfläche beträgt 680 m². Die Gesamte Geschossfläche beträgt 1500 m². Der Mietpreis ist je nach Geschosshöhe variabel und beginnt ab 17,50 €.
---
Mannheims neuestes Stadtquartier im Lindenhof - das Glückstein-Quartier - steht für moderne Büroflächen und hochwertigen Wohnraum mit integrierten Gastronomieangeboten. Das Projekt "LIV" befindet sich im Kern dieses Quartiers, in direkter Lage zum Mannheimer HBF und ist angebunden an das kulturelle Zentrum Lokschuppen mit hohem Identifikationsmerkmal und Aufenthaltsqualität. Die exponierte Lage dieses Bürohauses wird durch die Blickbeziehung zum neu gestalteten Hanns-Glückstein-Park verdeutlicht, der als erholsamer Rückzugsort in direkter Arbeitsplatznähe dient. Darüber hinaus sorgt ein öffentlicher Vorplatz aus Naturstein mit integriertem Baumhain für ein repräsentatives Willkommen.
---
---
---
Back to overview