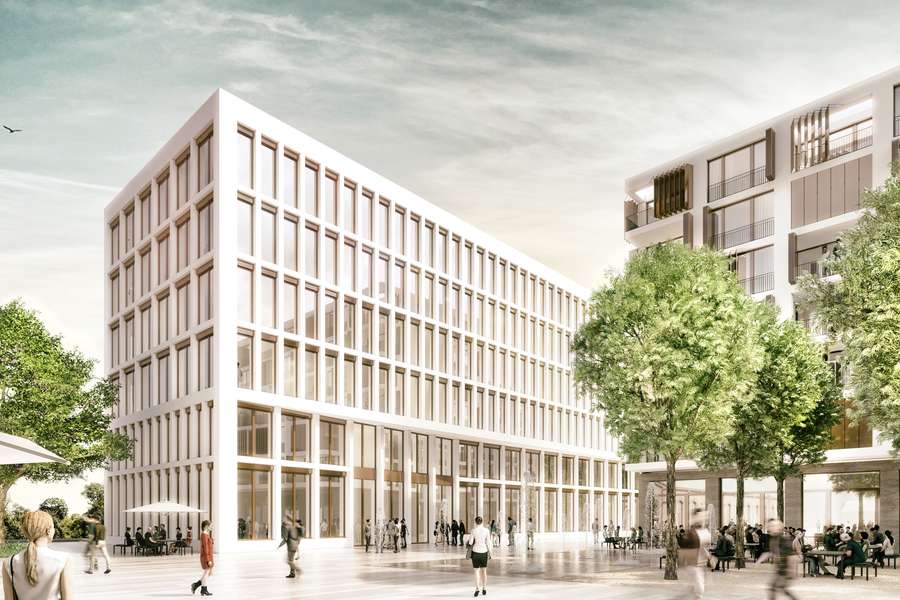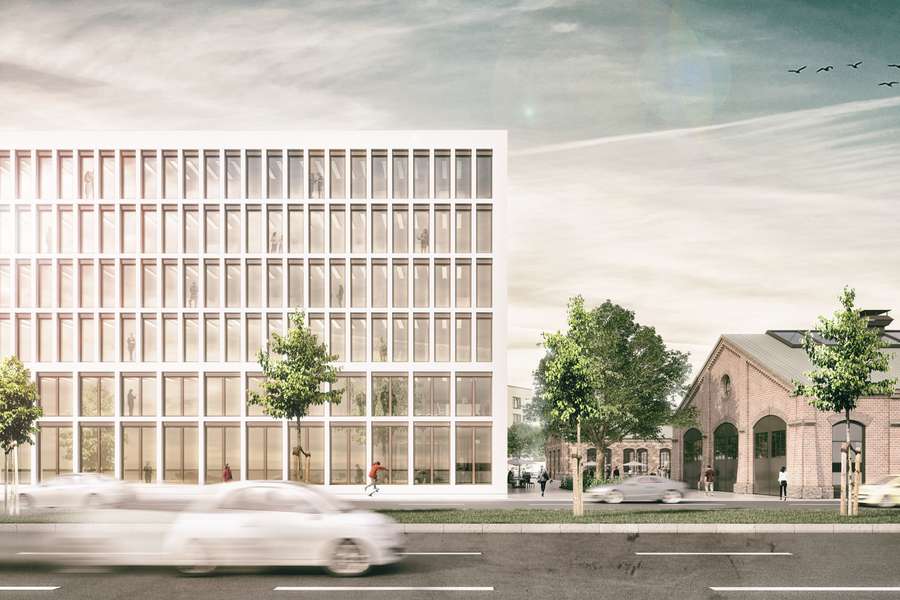 DIRINGER &SCHEIDEL // Neubauflächen im prosperierendem Glücksteinquartier
---
monatl. Miete pro m²
17,50 EUR
Büro/Praxisfläche
8500,00 m2
Cellar
Elevator
No commission
---
---
---
Brand new year of construction:
Number of garage / parking space:
---
Das projektierte Bürohaus auf dem Baufeld 3 ist die nächste Entwicklung in Mannheims Top-Bürolage. Die identitätsstiftende, elegante Fassade und die prominente Lage am Hauptbahnhof machen das Bürohaus zur ersten Wahl für Ihr neues Büro. Das Bürohaus hat eine Größe von ca. 8.500 m² und ist ab ca. 400 m² teilbar. Aufgrund des flexiblen Flächenkonzeptes lassen sich verschiedene Nutzungskonzepte einfach realisieren. Die objekteigene Tiefgarage ermöglicht ein schnelles Ab- und Anreisen von Mitarbeitern und Besuchern. Alternativ bieten sich die sehr gut vernetzten und schnell erreichbaren öffentlichenVerkehrsmittel an.
---
Mannheim, die "Stadt im Quadrat" am Zusammenfluss von Rhein und Neckar gelegen, hat sich dank seiner günstigen geografischen Lage zu einer bedeutenden Wirtschafts- und Verkehrsmetropole entwickelt. Die zweitgrößte Stadt Baden-Württembergs ist mit ca. 312.000 Einwohnern das wirtschaftliche und kulturelle Zentrum der Metropolregion Rhein-Neckar, der siebtgrößte deutsche Ballungsraum mit 2,4 Millionen Einwohnern. Das Bürohaus befindet sich in direkter Lage zum Mannheimer HBF, welcher nach dem Stuttgarter HBF den zweitgrößten Bahnverkehrsknoten in Südwestdeutschland ist. Geschäfte des täglichen Bedarfs, Gastronomie in direkter Umgebung und im benachbarten "Einkaufsbahnhof Mannheim"unterstreichen die exponierte Lage dieses Bürohauses.
---
---
Back to overview