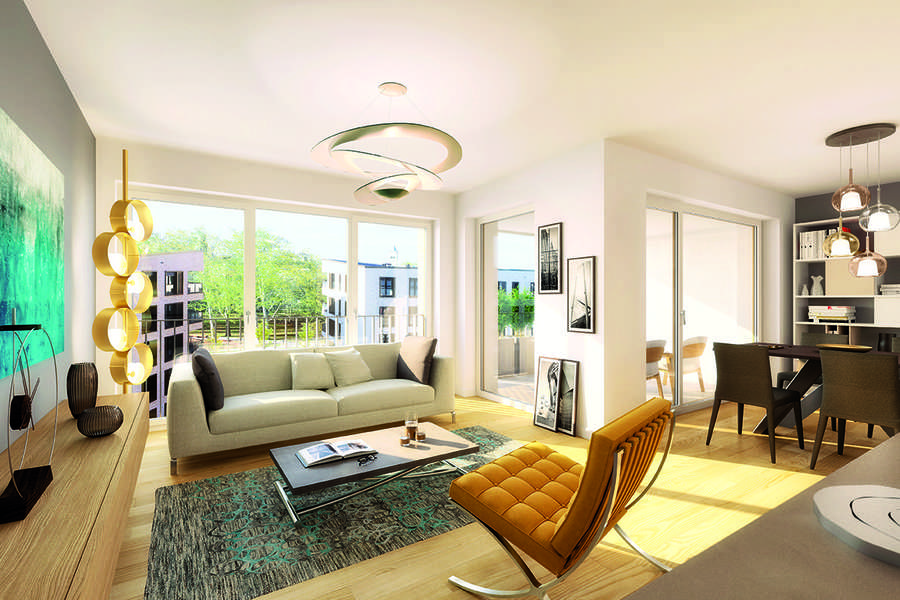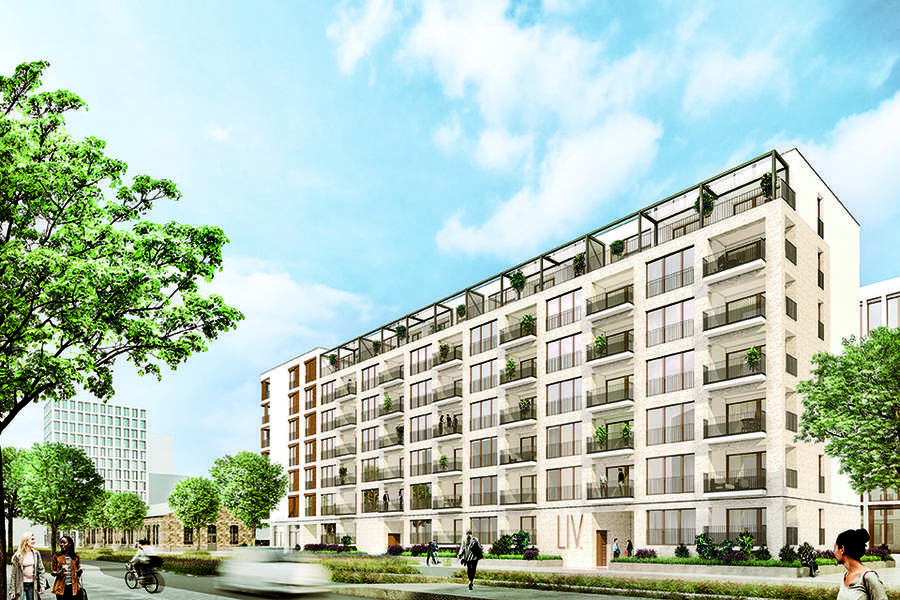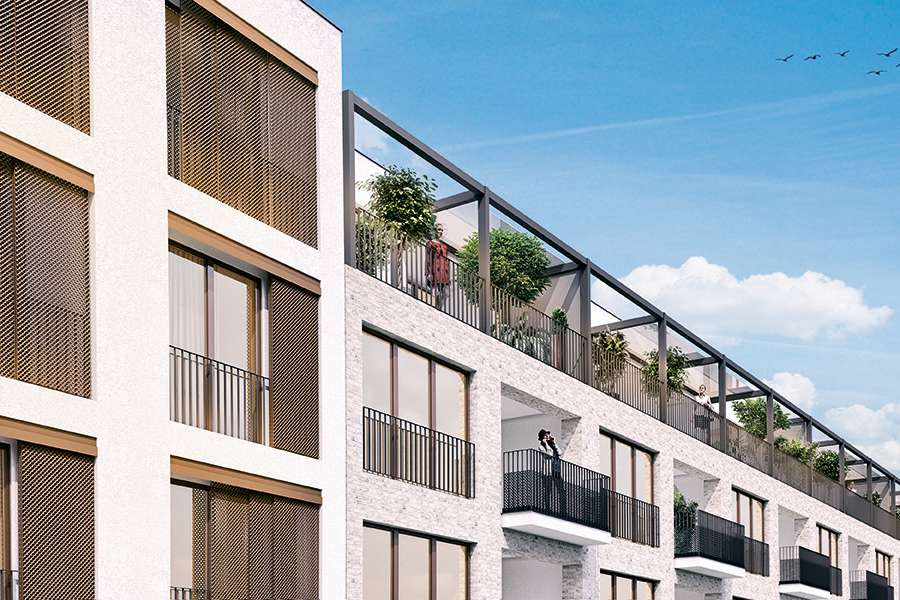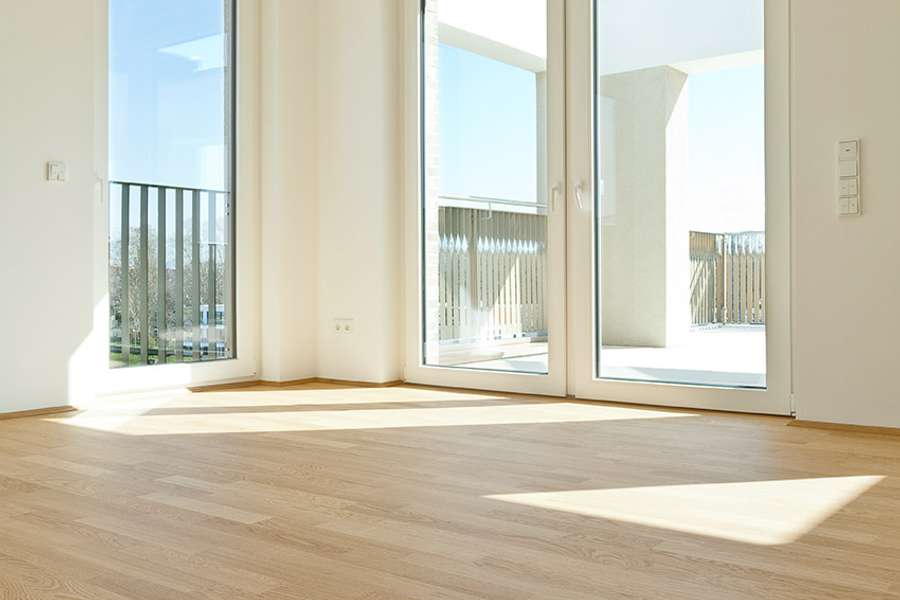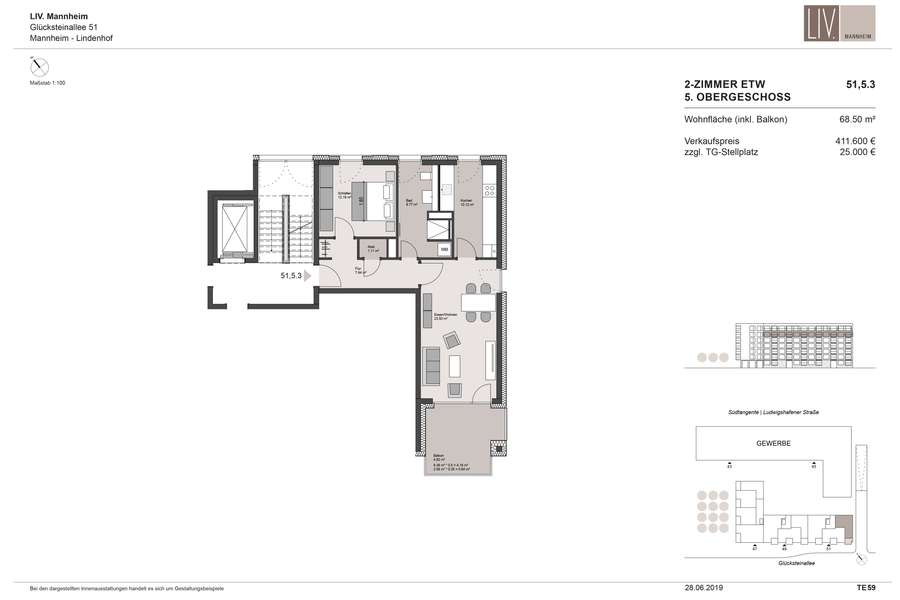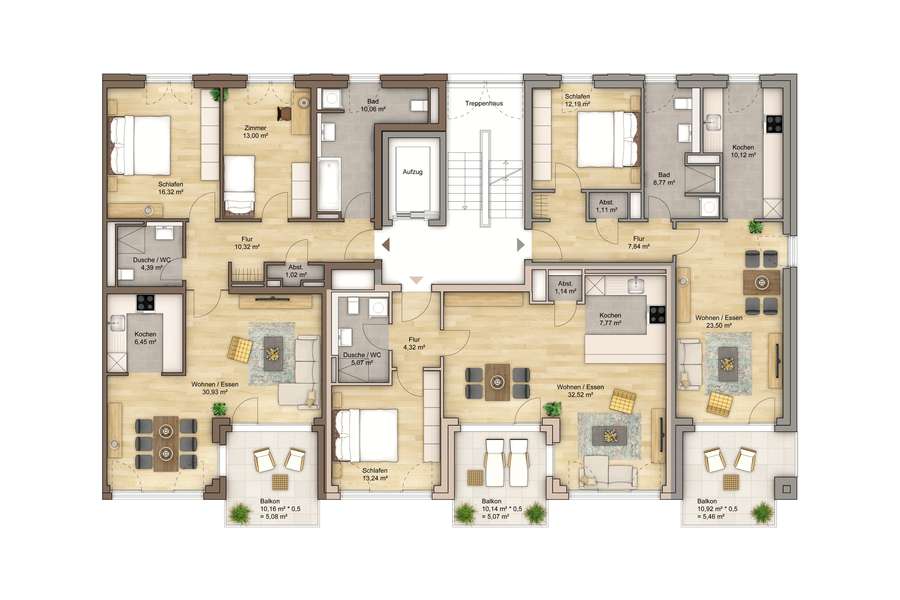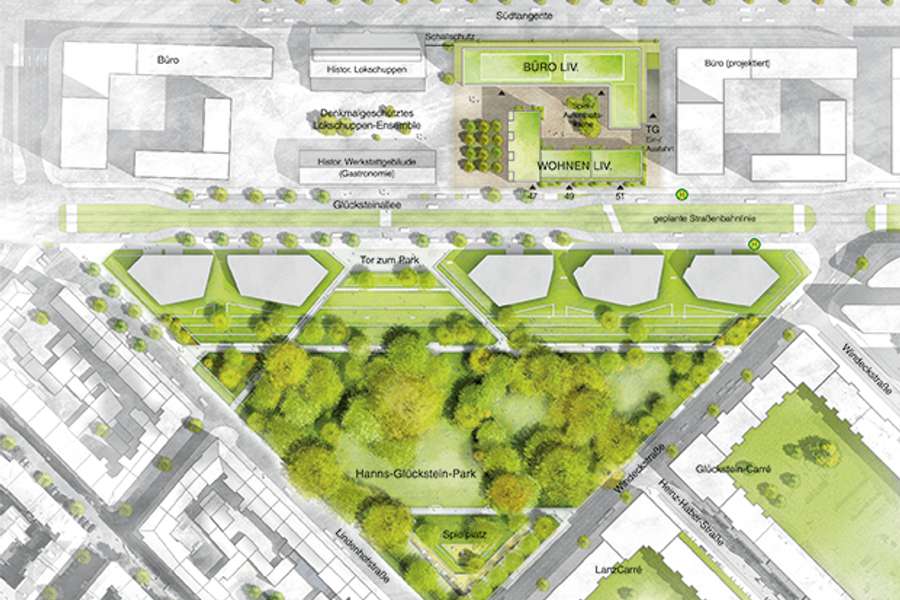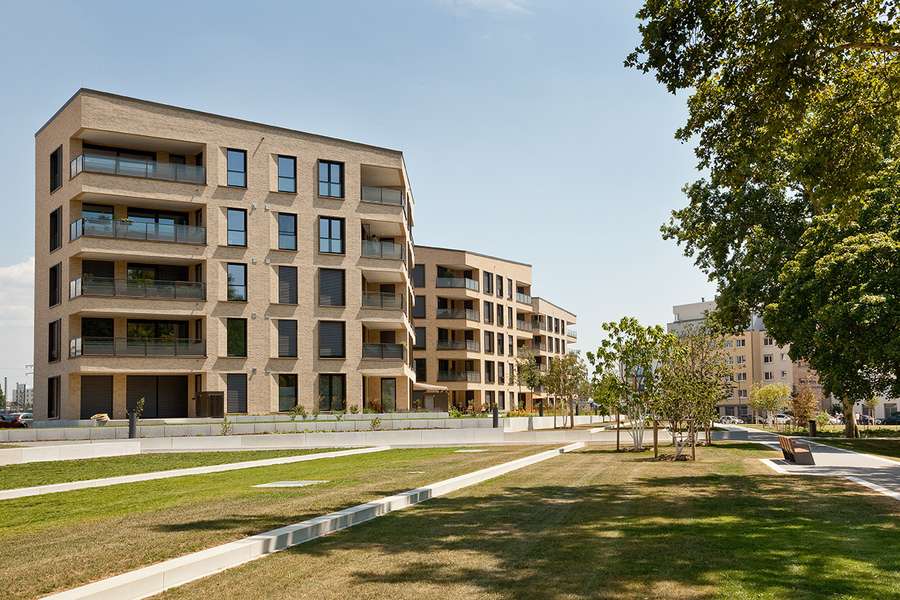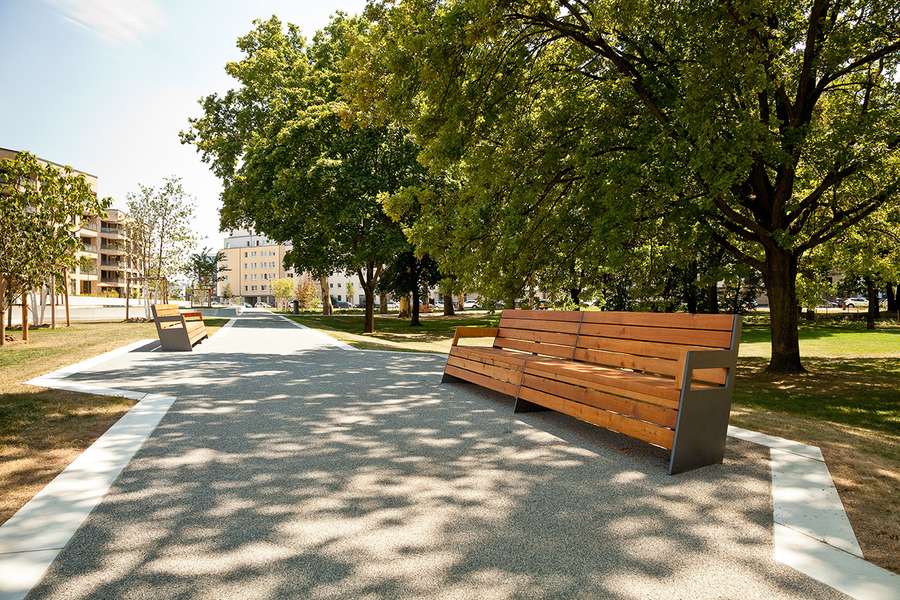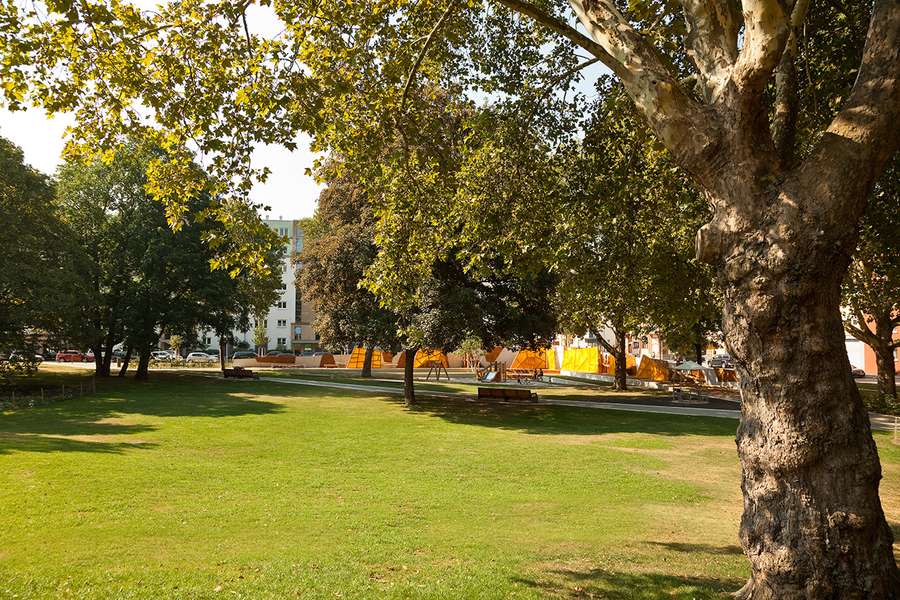 LIV. - LEBEN. LIFESTYLE. LINDENHOF: Attraktiver Wohnstandort im Glückstein-Quartier
---
Balcony / terrace
Cellar
Elevator
No commission
---
---
| | |
| --- | --- |
| Price: | 411.600,00 EUR |
| Garage / parking lot purchase price: | 25.000,00 EUR |
| Commission for buyers: | none |
---
Brand new year of construction:
Number of garage / parking space:
---
Der Wohnungsmix von LIV. reicht von ca. 62m² bis ca. 128m² Wohnfläche. Jede Wohnung des Hauses 51 in der Glücksteinallee, vom 1. bis 5. Obergeschoss, verfügt über einen Südwest-Balkon mit Blick in Richtung Lindenhof bzw. auf den neu angelegten Hanns-Glückstein-Park. Das Wohngebäude LIV. schafft sowohl einen klaren Abschluss zur angrenzenden Glücksteinallee als auch Freiräume mit hoher Aufenthaltsqualität. Ein attraktiv angelegter, begrünter Innenhof bietet den Bewohnern einen individuellen Rückzugsort. Im historischen, nahegelegenen Werkstattgebäude wird bald ein gastronomisches Angebot aufwarten. Auch die Tagesgastronomie im Erdgeschoss des Hauses Glücksteinallee 47 sichert die Versorgung in der unmittelbaren Nachbarschaft.
---
Das Gebäude-Ensemble LIV. liegt nicht nur citynah und zentral, sondern weist durch den rückwärtigen Hanns-Glückstein-Park sowie zahlreiche Naherholungsflächen entlang des Rheins eine unerwartet grüne Lage auf. Bestens angebunden ist man auch an den öffentlichen Nahverkehr sowie mehrere Bundesstraßen und Autobahnen (A5/A6). Der schöne Stadtteil Lindenhof besticht durch eine lückenlos gewachsene Infrastruktur mit Nahversorgern und vielen alteingesessenen Geschäften des täglichen Bedarfs. Regelmäßig findet auf dem neu gestalteten Meeräcker-Platz einer der schönsten Wochenmärkte Mannheims statt. Banken, Ärzte, Kindergarten und Schulen sind ganz in der Nähe. Der neu angelegte ca. 20.000m² große Hanns-Glückstein-Park verbindet Lindenhof und Glückstein-Quartier. Diese präferierte Lage und das direkte Umfeld unserer hochwertigen Eigentums-wohnungen laden zum Verweilen ein.
---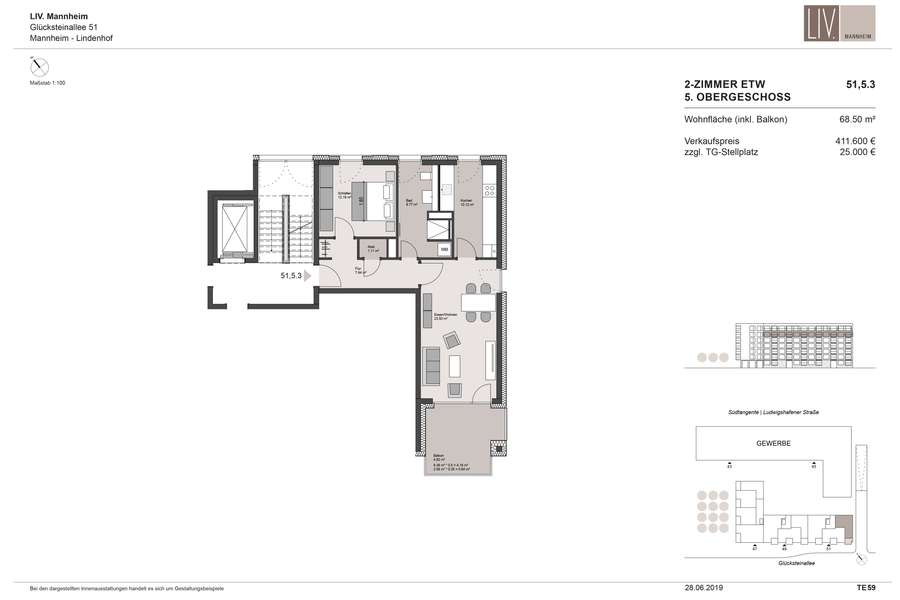 ---
---
---
Back to overview
vertrieb.immobilien@dus.de